**COMPLETED** 40-Day Sadhana Squad, June 27 – August 5, At-Home Experience
Global Soul Yoga provides a world-class training program that won't just equip you to teach a yoga class, it will shift your life! Join Piper Sandifer, Academic Director, and a multitude of guest teachers for this 8-weekend exploration into yoga philosophy, physiology, anatomy and worlds beyond…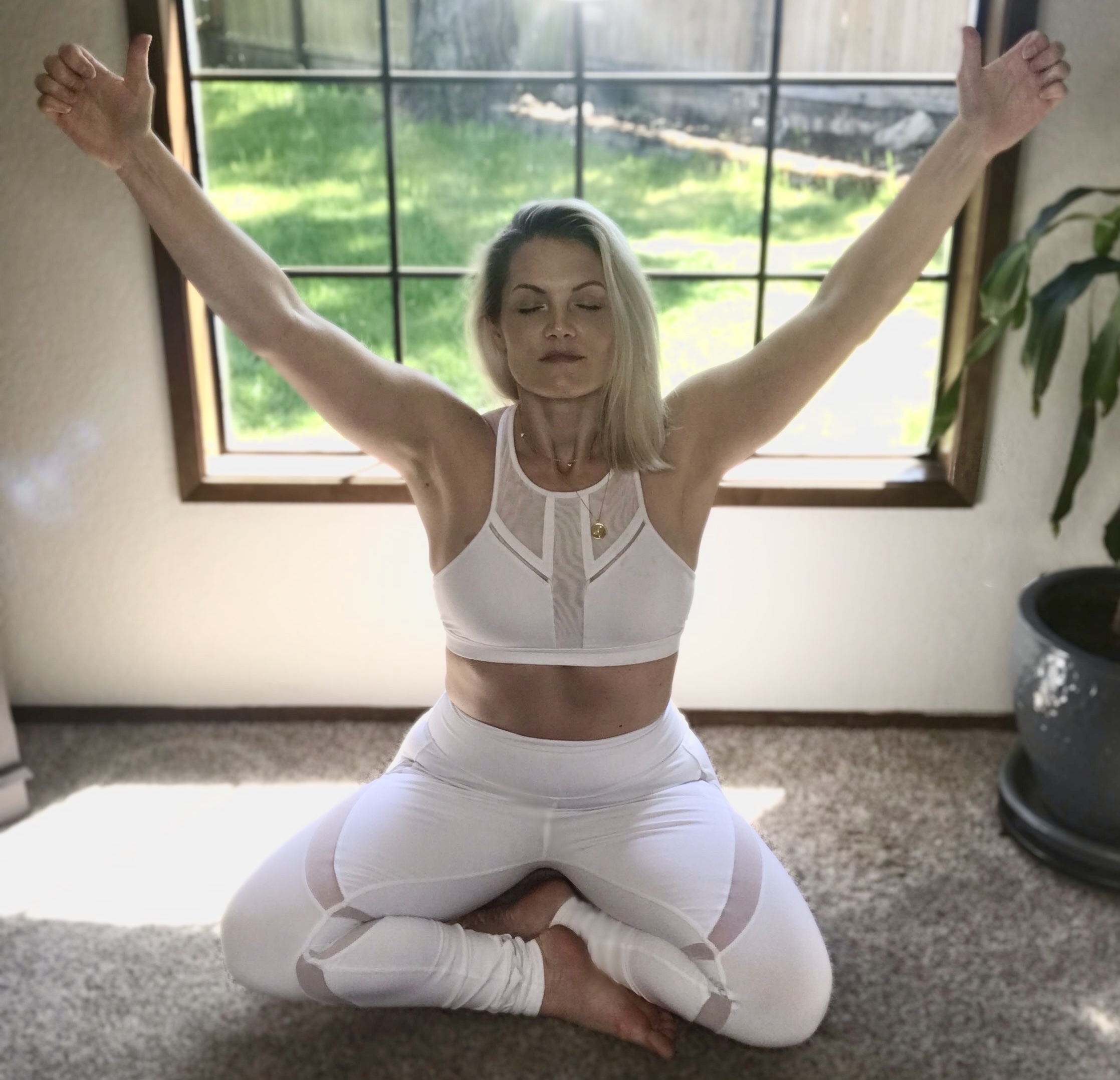 Sadhana is a sanskrit word for daily spiritual practice. Join me for a 40 Day at home dedication to showing up for yourself on your mat and breakthrough negative habits that hinder you from channeling the expansiveness of possibilities in your life! Move forward in this time with strength and clarity.
These are not just pretty words to make the practice sound nice or re-label a workout. So here's the deal…we live our life as a sum total of our habits – some cause happiness and health, otherssss…well, maybe some pain and darkness. It's not always as easy as just having awareness of what needs to shift and a, "I will start/stop doing that tomorrow," statement. In order to address and rewire our deeply routed habits we must approach our subconscious in a systematic and habitual way. This is exactly what dedicating to this experience will do – you will feel so elevated and know first hand that when you change your habits, everything around you will change. This is why yogis practice the same kriya and meditation for the same amount of time each day – it is the technology that aids our highest selves to thrive. 
 And guys! This is the first time ever that I'm opening up my home-based daily personal practice. I want to share it with you because I know it's profound impacts! I have a deep love for all practices of yoga and fuse together the hatha physical practices I love dearly with the systematic technologies of Kundalini – this fusion of styles is unique and hard to find as a led class! I also know the discipline of a home-based practice can be really difficult so this system will provide you with accountability, community and lots of inspiration!
DATES: Ongoing – Next Session starts: June 27 – August 5,  2020
TIME: 6am PST daily (all classes recorded for access at other times if you cannot make 6am PST)
LOCATION: At-Home Experience via Zoom
40-DAY SADHANA COURSE INCLUDES
40 daily live zoom classes: practices designed to clear the emotional turmoil that is taking place for many of us during this time, awaken your purpose, spark creativity and align with the expansiveness of spirit
Kick-Off Live Zoom call with Piper to identify areas of focus for the 40 Day experience
Q&A Live Zoom Call with Piper to receive direct support around all the questions you have regarding the practice, specific kriya or meditations and connect live with the rest of the community  
Daily Journal Prompts for self-reflection and growth
Sadhana Squad Support through a private FB group to connect and share as we move through this beautiful journey
2 Week Interim Community Experience: 4 special practices, special guest teachers and community topics in between 40-day sets

 
*All materials are recorded and available for duration of course.
COURSE STRUCTURE & DATES
 Kick Off Live Zoom Call– Thursday June 25 @ 5pm PST: meet your community and get excited and prepared for our first day of practice together! The specific kriya and meditation for the next 40-day set will be outlined and explained.
Daily 60 minute Live Zoom practices

The 1

st

 half of practice will be 20-30 minutes of warm up in the physical practice of hatha/vinyasa/yin/kundalini (unique each day)

The 2

nd

 half of class will be a Kundalini Kriya and mantra meditation (same each day)

Note: The suggestion is to complete the full 1 hour practice everyday, however if a few days need to be shortened to accommodate your schedule it is suggested to skip the first 20-25 mins of class and complete just the 2

nd

 half of Kriya and meditations. All content will be recorded but I highly recommend changing your morning habits to be present on the live calls

Q&A Live Zoom Call

T

hursday July 9 @ 5:30pm PST 

Digest the practice and experiences together in our Q&A community call – ask questions specific to the kriya and meditation or about experiences that have come up for you…connect with all the people who are sharing in this process with you

Community Interim Experience

: Between each 40-day Sadhana there will be a 2 week "break" from the 6am live classes but we will use this time to dive deeper into learning and practicing together!

Keep your morning Sadhana going!

If you choose to continue your daily practice during this time (highly recommended..why not go for a 90 or 120 straight practice!!) you will have access to all the pre-recorded classes from your current session and all previous 40-Day Kriya classes as well. This also means that when we change Kriyas and meditations each 40-Day cycle you can choose to continue the Kriya that we just finished and turn it into a longer dedicated practice!

4 Live Community Calls:

Yoga Book Squad:

Fan of being a continuous student of yoga? Me too! Love reading? Me too! At the beginning of each 40-Day set a specific book will be announced to be read throughout our 40 days. One of our Live Community calls during the 2-week interim will be to discuss the chosen book and share our thoughts and learnings.

The other 3 interim community experience live calls will vary each session and include things such as:

Special Topic Lectures with Piper
Sadhana Squad spotlight guest teachers
Evening 90-minute yin practice
Special evening meditation practices
In depth-meditation and journaling exercises
Sacred Circle experiences
…and the themes never stop! You get the idea! 

 

 
 WHO CAN JOIN? 
Everyone! You can never have stepped a foot on a yoga mat before in your life, this will be accessible. You can have practiced for decades and this will be so worthy of your investment! If you are someone who wants to finally break free of old habits, release emotional residual that continues to surface, shift into a life of purpose and increase your ability to attract the life you desire this course is for you! If you have had a hard time dedicating yourself to a self-care routine during this time, this course is for you! If you are a yoga practitioner who has never created a solid home-based practice this is IT!  If you have never practiced 40 days straight, especially the same Kriya and meditation, this course is definitely for you! 
NOW IS THE TIME!
We are all having a shared experience in these unique times and that presents us with an opportunity to create a radical community to support and uplift eachother! I believe we are being called to slow down so that we can reassess and reprogram what we have considered for a very long time the "norm." Make a choice to clear the habitual blocks, step into your purpose, expand in abundance and be the light the world needs now! 
YOUR INVESTMENT: $119 per month membership –  billed monthly 
(a $680 value)…That's just about $5 a class!
WANT MORE?:
Do you have a particular block that you haven't found a way through? A bad habit that you just haven't fully committedto nixing? Feeling stuck on designing the life of your dreams? Indecisive with changes and stuck in paralysis? Need some more thorough support on rising above subconscious embedded behavior? If that's you…we have alllll been there…level up your experience! I would love to support you in your goals with additional mentorship, processing, resources and techniques to propel you forward! Upgrade to the SADHANA SUPPORT VIP Package and receive 3 additional private coaching calls with Piper during the 40-Day practice.
YOUR INVESTMENT: $399
 (over an $800 value)
email piper@globalsoulyoga.com to set up a Discovery Session
ENROLLMENT OPEN FOR JUNE 27 START DATE!